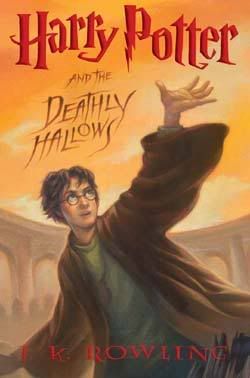 SPOILERS. Colbinski and Nimero are engaging in a back-and-forth discussing the final Harry Potter book. All matters in the book will be discussed. SPOILERS
Click here for Entry 1 of this Roundtable
Click here for Entry 2 of this Roundtable
Click here for Entry 3 of this Roundtable
Click here for Entry 4 of this Roundtable
Clickhere for Entry 5 of this Roundtable
Well, Harry rightly recognizes Sanpe's contributions giving his son the name Albus Severus, "named for two headmasters of Hogwarts…[Snape] was probably the bravest man I ever knew." I'm sure the wizarding world in general also recognizes as much. However, how brave would Snape's path have been if Neville was the "Boy That Lived"? Snape would be without his anti-James Potter inclinations, but, on the other hand, he would be without his love for Lily Potter to keep him straight too.
I must say, after Harry's victory, when he ascends to the Headmaster's office, I hoped that Snape would pop-up in one of the portraits, though having died moments earlier, I knew it would be unlikely. But as Harry names him as a headmaster to his son, I would think he now has a portrait in that office despite the fact that his ascension to headmaster was due to, well, his killing Dumbledore, and the Death Eaters taking over the Ministry. (No way that Umbridge has a portrait!)
The Harry Potter series, as a whole, did not disappoint me. I wavered after book 2 back when it was published, but after seeing the film adaptations for books 3 and 4, I re-visited the stories and have been hooked ever since. I look forward to a few years from when I can read these to L.R. That will be a magical experience.